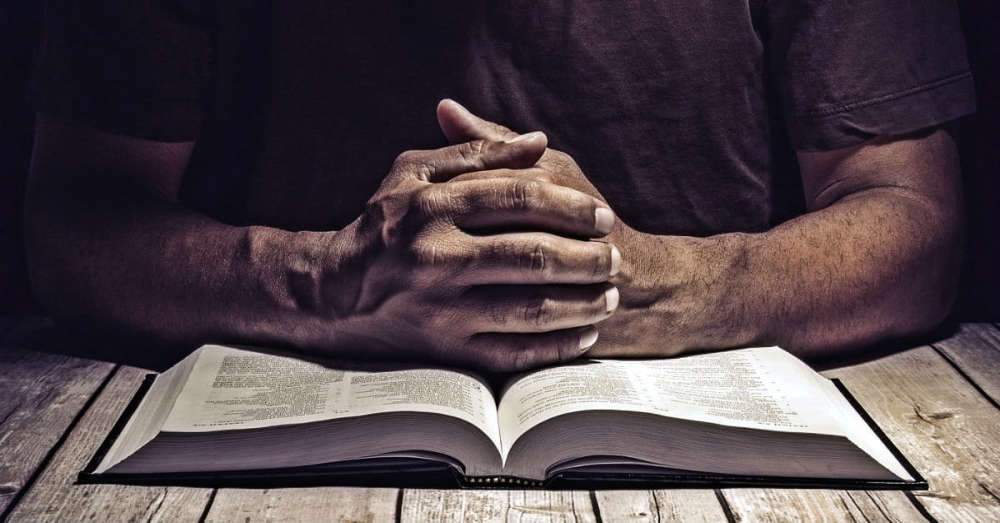 Claim: Dem fit use Fasting as treatment for cancer. Verdict: MOST TIMES NA TRUE. Although dem don prove say fasting dey effective to treat cancer but no be di cure be dat.
Full Text
According to di World Health Organization (WHO), cancer is a leading cause of death worldwide, wey dey account for ten million death in 2020. Make we talk say, nearly one for every six pipo wey die, di cause na cancer.
Di most common cancer na breast, lung, colon and rectum and prostate cancer. Dis kind disease wey dey cause death na serious concern for di patient and family and di entire society.
Dis concern for many case, don lead to serious research for di medical field with better findings ontop dis matter. You fit find some of dis breakthrough here, here, and here.
For among di plenty discovery and findings na di claim say that fasting fit cure dis serious disease wey be cancer. One Twitter account LivertySavage (@AxelSavage4)write say, "… fasting is one of the cures for cancer that the establishment does not want you to know about."


For here, another user SBitcoinHoarder (@BHoarder1), also asserted sey dis na di fact wey doctor no go tell di public because dem no get dis kind information. Him follow also talk sey na di company wey dey produce medicine na dem dey control dis kind information..
Di total people wey chook mouth for dis tweet na over 2,798. Some other twitter users believe say na true why some believe say na lie.For example, one comment ontop @BHoarder1's tweet confirm say dis claim no be true.
Base on di different engagement, DUBAWA don fact-check dis claim to confirm whether na true so that dem fit set di record straight.
Verification
DUBAWA investigate one quote ontop YouTube video wey one of the people claim, @BHoarder1. Di video na one 2019 presentation by Pradip Jamnadas (Medical Doctor), where him make one biochemistry case for fasting. According to him presentation, one of di benefit of fasting na sey e dey help kill cancer cells. Him mention am between 34 minute to 36 minute for di video.
A search for supporting evidence
The National Library of Medicine US publish ontop PubMed.gov for October 2022 title Effect of fasting on cancer: A narrative review of scientific evidence.
The report tok say, "from di evidence, fasting fit play key role for di treatment of cancer because fasting dey reduce di cells wey dey cause cancer. And say fasting fit make di treatment of cancer dey very and reduce any thing wey fit happen from cancer." However, e tok sey e dey difficult to establish link between fasting and di prevention and treatment of cancer.
Di report, recommend combination of long time fasting with better standard therapy to promote cancer-free survival and treatment and follow reduce di side effect for cancer patient.
One article by Healthline.com talk say of recent, animal study and some human trials don show say di risk of cancer don reduce. Dis result fit be as a result of di following effect of fasting wey be low blood glucose production,stem cells wey dey regenerate di immune system,balance nutritional intake or di increase of tumour-killing cells.
Another article from Medicalnewstoday.com write say some research suggest say fasting dey help fight cancer and to dey lower insulin resistance and level of inflammation. Fasting fit also reverse di effect of chronic condition like obesity and type 2 diabetes, both of dem fit cause cancer..
BreastCancer.org report for November 30, 2021, research news article talk say na human being na eim dey use for di first trial instead of animals.
Di article title Intermittent Fasting May Help Cancer Treatments Work Better, Small, Early Study Suggests say one specific type of fasting dey safe and possible for people wey get cancer and fit boost di better treatment for cancer such as chemotherapy, immunotherapy, and hormonal therapy. Na di first time wey people dey study dis kind of fasting.
Experts opinion
One Oncologist, Jummai Jimeta, talk say she no know much about dis claim.
" nothing much about dis claim and if any chance say na true then dem never research am well," na so she talk.. Jummai Jimeta na di secretary general of Nigeria Association of Radiation and Clinical Oncologists.
Di company doctor for AIM group limited, wey dey follow host 'health and safety cafe' ontop 99.3 Nigeria Info FM Lagos, Frederick Unuigbokhai, talk say "na true say fasting get plenty benefit but if e get to do with cancer, di finding still dey very young.''
As we dey agree say dem don record many findings and breakthrough with animal models, Mr Unuigbokhia follow talk say " di findings wey dey ground no dey enough to run with ontop dis matter"
Conclusion
Available evidence don show say although fasting don prove say e dey effective to treat cancer but fasting no be di cure.
Di claim say fasting fit cure cancer don undergo better research for medical field. Although dem no put too much work ontop human trial for dis treatment method,but dem don prove am with animal say fasting dey effective to treat cancer.
However, early detection remain di best way to fight cancer effectively.